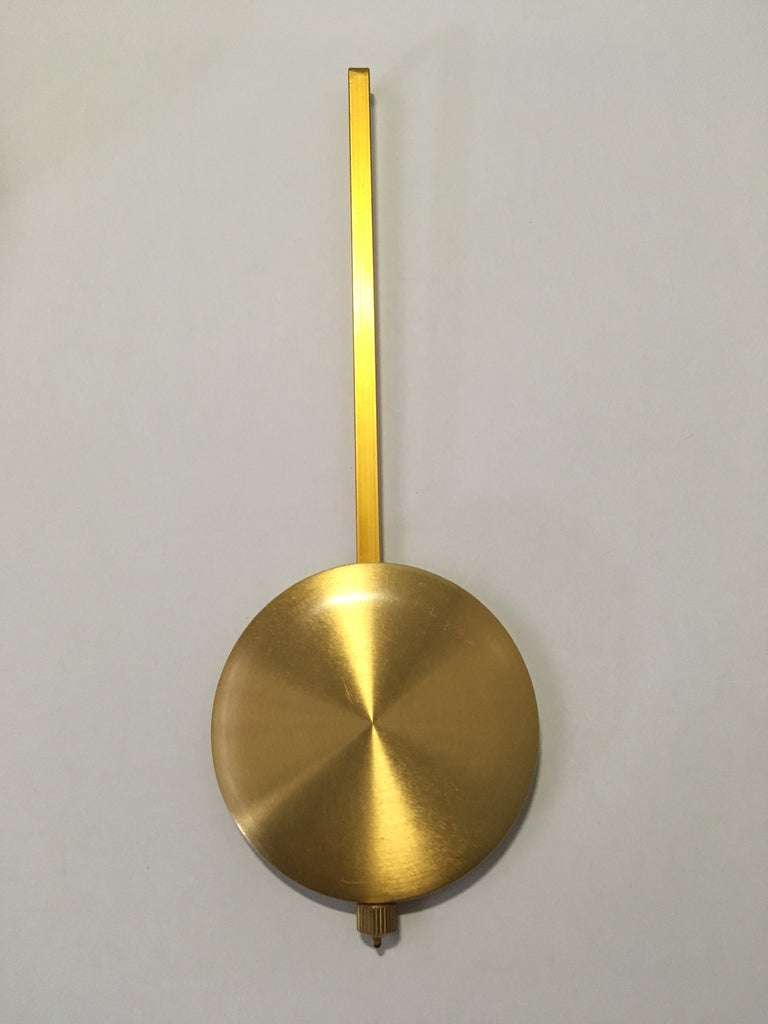 Pendulum Bob Replacement - Small
$15.00
Replacement Bob for smaller pendulum Clocks.
The Bob Diameter is 68mm and the shaft length is 200mm.  Please make sure that you measure your old Bob to ensure that you order the correct size.
Note:  You can cut these yourself to any length and re-bend the hook with a pair of long nose pliers, to match your old Bob.